why Tulsa Internet Marketing?
PEOPLE CHOOSE PEOPLE NOT ENTITIES.
Office managers cringe when I speak these words. I am continually amazed how unaware most businesses are to the digital age ... they continue to wield control over employees like an oppressive nation while wasting money on poorly constructed name-recognition campaigns. I was introduced to the medical industry (corporate side) four years ago and was shocked at the prevailing mindset that doctors were lowest in the food chain; expendable (devourable). My instinctive red flag went up - "marketing violation!" Surely this industry knows that "gatekeepers," those closest to the outside public, are the key foundational building blocks on which a brand rises or falls. Nope, they didn't. TALK ABOUT UN-MEANINGFUL USE!

The successful business of the future will harness the marketing power (digital power) of its people(s). A poor human experience can shatter the finest corporate service protocol. Yet a great human experience can hide the imperfections of a business' weaknesses. Simply put, your business entity is the "cart." But YOU, the person, are the "horse" in many more ways than you are currently utilizing.
Focus FIRST on YOU and everything else will fall into place. That's what the Digimed Agency is all about. I'm not waging war against the suits ... just illustrating the marketing unrealized power of people, their office, and their customers, becoming a beacon of influence in the digital world - where decisions are made these days. The power of profit lies within the human relationship. Word-of-mouth will always be king.
ALL COMMUNICATIONS WILL ONE DAY BE 100% INTERTENT-driven.
Every single professional out there needs Digimed Agency services. It is my mission to awaken professionals to the reality of today's digital world and how it pertains to their future. We as a culture are on the forefront of the most significant era the world has ever known - the digital age. Today, iPhones, mobile devices and computers are "horse and buggy" compared to where the industry is going. Great advancements have been made, but keep in mind we've introduced new technology through the same old cell towers, broadcast stations, wiring and electronic broadcast spectrum. This will all funnel down to wireless, satellite internet for all communications.

Corporations with foresight are pushing hard to get folks communitized onto their web site. We see a "go paperless" enticement to be eco-friendly. But the entity promoting it sees the beginning of what will eventually be a 100% digital relationship. For example, imagine that you love your phone company's web site so much that you make it your home page and start asking them to offer many other non-related services for the sake of your convenience. In a simliar way, your professional career too will benefit exponentially from a communitized digital relationship with your customers - the sooner you start, the better off you'll be.
Professionals who have the foresight to become digital now will be the survivors. Think long-term like an investor. There is no fear-based, irresponsible waiting and catching up later. What the Digimed Agency does is as important as your many qualifications and experience you bring to your occupation. And we offer it all-inclusive for price you can afford!
Free Consultation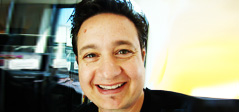 i'll spend an hour with you and forever change the way you think.
My program is designed to be the strongest, healthiest most cost-effective way to accomplish what is essential and valuable. We're not sales reps who cater lunches and send gifts to romance you. On a first-name basis, I talk to YOU about YOU to get YOU up-to-date technologically and closer to your professional goals.
appointment
Leader Profile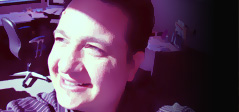 james j. korakis, Chief Resultant
Jim Korakis has over twenty years experience in marketing and media. After business graduate school, he started Triune Entertainment in Los Angles and grew to include Nashville and New York.
Jim is the consummate professional who believes great business is simple, clear and concise. To date, his clientele have included Donald Trump, Robert Kiyosaki, Clifton Taulbert (Pulitzer nominee), Tulsa Public Schools (the largest school district in Oklahoma), Politicians, Lending Institutions, Accounting Firms and more.
read more