our location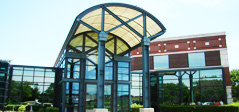 the digimed agency IN TULSA OKLAHOMA PROVIDES INTERNET MARKETING.
8835 South Memorial
Phone: (918) 232 8167;
FAX: (877) 987 4863;
call now!
The Digimed Agency, Tulsa's Premier Internet Marketing Firm, is located in beautiful South Tulsa, Oklahoma. We are centrally located to provide Internet markting services to Tulsa and the metropolitian area.
Contact us
Our vision
The DIGIMED Agency empowers individuals and businesses by expanding their identity, services and future into the digital world.
It's been said that the most welcomed sound to a person in any language is the sound of their name. Your name is who you are in the digital world too. Take care of it.
All professionals are faced with the challenge of increasing production while maintaining quality interaction. Utilizing cost-effective digital resources gets you both.
We all love what is comfortable, known and secure. Your industry is anything but, and will one day be 100% digital. Don't let your hard work go to waste by becoming irrelevant.