TULSA MARKETING LEADER - jim korakis
Jim Korakis has over twenty years experience in marketing and media. After business graduate school, he started Triune Entertainment in Los Angeles and grew to include Nashville and New York.
Jim is the consummate professional who believes great business is simple, clear and concise. To date, his clientele have included Donald Trump, Robert Kiyosaki, Clifton Taulbert (Pulitzer nominee), Tulsa Public Schools (the largest school district in Oklahoma), Politicians, Lending Institutions, Accounting Firms and more. He currently serves the world's top professionals and resides in Tulsa, Oklahoma with his wife of thirteen years and five children.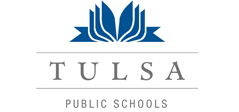 "Jim Korakis has done a masterful job of creating a digital presence for Tulsa Public Schools that is larger-than-life. Being one of the Oklahoma's largest school districts, we have a vast audience with a lot of different needs. With Jim's help, we have been able to cater to all of them, and designed such a professional site that it gives the impression that we have a huge staff working on the TPS website. It is structured in a way that is friendly, easy-to-use (even for novice users), yet has great depth. Jim is the consummate professional. He has been caring, responsive and innovative in his design. I would recommend him highly." - Christopher Payne, APR. - Director of Public Information at Tulsa Public Schools
"Working with Jim Korakis enabled our Tulsa Public Schools branding project to move forward smoothly. He understood where the political traps were and guided us through them." – Kerry Walsh, President, Walsh Branding (QuikTrip, ONEOK, Williams...)
"I love it! Great job! - Dr. Keith Ballard, Superintendent Tulsa Public Schools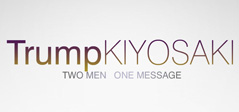 "Excellent work, Jim!" - Donald Trump and Robert Kiyosaki (New York Times best-selling author of Rich Dad Poor Dad)
"To say I highly recommend Jim Korakis would be an understatement. Jim has created many projects for me and each time with impeccable precision as well as incredibly fast and efficient delivery. Creative design, cutting edge approach, excellent communications and an ease of working relationship mark who Jim is all about. Bottom-line, he does what he says he will do." - Richard W. Taylor, Taylor Media Group - Donald Trump, NBC, ABC, FOX Business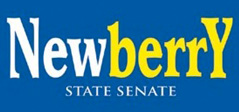 "In a world that is bombarded with advertising it is absolutely imperative that your message is heard. Jim Korakis gives you that ability through his cutting edge creativity and long-standing industry experience."
- Oklahoma Senator Dan Newberry
WHAT OTHERS ARE SAYING
"Jim Korakis' responsiveness to customer needs and tastes is second only to his expertise and professionalism. Expect to get exactly what you want." - Tamara Media
"Jim Korakis' presentation and style is one of the most effective I have ever witnessed" - Bob Harrison, America's leading "Increase Activist"
"When we presented our company to EMI Music for world-wide distribution it was Jim Korakis' work that made THE deal-closing impression." - Ken Mary, Vice President VSR Music Group
"I was a one-man show and Jim Korakis developed my online marketing and media presence which resulted in a lucrative purchase offer from a major corporation - SOLD!" - Jack Walker, E-Hospital Consulting
"Jim Korakis is one of the most talented young creatives on the west coast." - Larry O. Williams, Sr. - Little Richard, Quincy Jones, The Tonight Show
e.c.o. package
The goal of our Empowerment, Control, Ownership (E.C.O.) package is to position your digital estate as the official authority above all others.
Additional hourly services...