Tulsa Internet Marketing: What are E.C.O. Services?
We secure your digital name. (retail: $100)
This is the process of acquiring your url address and securing supplemental addresses that best position/communicate your digital estate (and business site if necessary). Research, email and other url-based services are setup as well.


we build a STATE-OF-THE-ART "super profile" web site and, if necessary, a business site. (Retail: $3000-$10,000)
Your super-profile is our proprietary design that packs strategized information into an up-scale web site. It can be used as your main web site or to supplement your business site. If you are a group or independent, we include a new business site that is technologically advanced at no additional cost.
we perform keyword research and analysis. (Retail: $800)
Keyword research and analysis involves three "steps:" ensuring the site can be indexed in the search engines, finding the most relevant and popular keywords for the site and its products, and using those keywords on the site in a way that will generate and convert traffic.
we broadcast digital p.r. (a.k.a. linkbuilding). (Retail: $1500)
Web site saturation and popularity (how much presence a web site has on search engines) can be analyzed through the number of pages of the site that are indexed on search engines (saturation) and how many backlinks the site has (popularity). It requires pages to contain keywords people are looking for and ensure that they rank high enough in search engine rankings.
we strategize search marketing. (Retail: $2500)
SEM is the wider discipline that incorporates SEO. SEM includes both paid search results (using tools like Google Adwords) and organic search results (SEO). SEM and SEO both need to be monitored and updated frequently to reflect evolving best practices.
(Retail: $1500)
We start with Facebook, Twitter, LinkedIn, YouTube and Google+1 as your top five most important social media profiles. These are setup as one-way communications and do not require you carry on conversations. Comments are disabled. These sites serve to empower the greater purpose and provide quality resources for your customers.
We conduct advanced analysis. (Retail: $1500)
This is where strategy and ongoing development factor into our services. Web analytic tools provide data on a web site and its visitors and allow the success of a web site to be measured. They range from simple traffic counters to tools that work with log files based on page tagging. These tools can deliver conversion-related information.
We design/develop your logo, brand, image. (Retail: $3000)
This is the process of encapsulating who you are and what you stand for as a business into a picture, image, graphic. When done right, a great logo communicates your strategized image and brand.

We create and manage monthly email marketing. (Retail: $1500)
Email marketing to subscribers is one of the most cost-effective forms of communication available today. Emailing your list every month is one of the many ways we drive traffic to your site(s) to produce the kind of authoritative Google results that empower your professional effort.
We manAge your WEButation. (Retail: $6000)
This the practice of protecting and controlling your name and brand influence online. We call it your "Webutation." The internet and social media transformed this P.R.-industry service to an issue of search results. Digimed responds to digital rants, ask sites to take down incorrect information, and uses customer reviews to influence how you and your business are perceived online.
______________________________________________
a price you can afford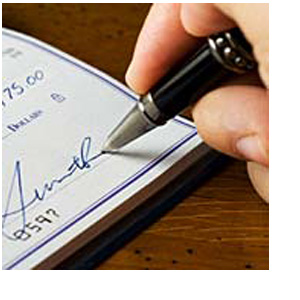 The items listed above will cost you no less than $21,400 RETAIL if hiring individual specialists. Yet you need them all or will suffer from an incomplete marketing strategy. We have combined the power of these services into what we call the E.C.O. package. We charge a SMALL PERCENTAGE OF RETAIL for twelve months of services custom tailored to your needs.



Want to market your business more? Once your E.C.O. core services are in place, our additional monthly services can include Database Development, Custom Web Applications, Software Integration, E-Commerce, Marketing Consultation, Advanced Coding, Advanced Graphic Design, Print Services, Media Negotiating Services, Ad Agency Services (manage all media production), Advanced Digital Paid Advertising (includes detailed search marketing and market-share research/discovery).
common questions
Free Consultation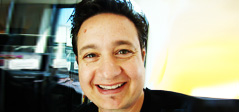 i'll spend an hour with you and forever change the way you think.
My program is designed to be the strongest, healthiest most cost-effective way to accomplish what is essential and valuable. We're not sales reps who cater lunches and send gifts to romance you. On a first-name basis, I talk to YOU about YOU to get YOU up-to-date technologically and closer to your professional goals.
appointment
e.c.o. package
The goal of our Empowerment, Control, Ownership (E.C.O.) package is to position your digital estate as the official authority above all others.
Additional hourly services...