Tulsa Internet Marketing faq's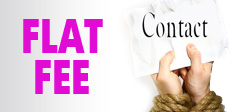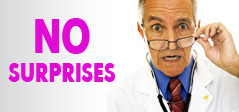 Nope.
The only extra money within our twelve months of full service to spend is for the optional hard cost of printed materials like postcards and business cards and marketing materials we may suggest you deploy in-office and to targeted home addresses. If you want services outside the scope of the
E.C.O. package
, then see our
additional services list
. We are smart workers affordable at any pace you choose to build your practice.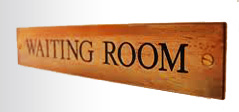 Some results are quick and some require significant time.
Are you familiar with the
"Tortoise and Hare" story
? We believe dependable, consistent work is superior. And that is exactly what today's Google rules require. Establishing and positioning your
digital estate
takes all of twelve months. Business owners who promote staff and patient involvement will see returns in
the first quarter of our process
.
read more
MEDICAL NEWS: HIPAA Truths and myths
Medical records and HIPAA are inseparable. But separate the myths from the facts and you'll get clarity on common misconceptions. The majority of organizational leaders responsible for both CEs and BAs are uninformed on how the HITECH Act has strenghtened the privacy and security rules. We're not providing legal advice here. Some basic understanding can set you free, though.
read more
testimonials
Donald Trump & Robert Kiyosaki
"Excellent work, Jim."
TULSA PUBLIC SCHOOLS
"Jim Korakis has done a masterful job of creating a digital presence for Tulsa Public Schools that is larger-than-life..."
taylor media (nbc, abc, fox)
"To say I highly recommend Jim Korakis would be an understatement. Jim has created many projects for me and each time with impeccable precision as well as incredibly fast and effieicent delivery. Creative design, cutting edge approach, excellent communications and an ease of working relationship mark who Jim is all about. Bottom-line, he does what he says he will do."
read more