Tulsa Internet Marketing history
MARKETING & MEDIA EXPERT. Over twenty years ago after business graduate school, I moved from Arizona to Los Angeles to start Triune Entertainment. The internet at that time was a newborn. Something inside of me was heightened, clarity so real I could taste it, as to the power of this new electronic communications medium. I built Triune Entertainment using this latest technology and eventually found myself working with the wealthiest, most successful people in commercial industry.

Internet Marketing SPECIALIST. It wasn't until six years ago, around 2008, that my commercial media background collided with the digital PR industry. One of my clients, who's company was responsible for matching and training hospitals with the right Electronic Medical Records system, retained my firm to handle their marketing. My work resulted in their high-stakes buy out and they lived happily ever after. But something really shocking happened that set me on the path to premier Internet Marketing.
At one of my client's conferences, I was privy to a conversation with executives from two major hospital conglomerates. As they spoke, I felt like I was listening to a crime. Doctors to them were the most expendable, lowest common denominator in their business structure. I couldn't believe my ears. I thought to myself, "...if doctors only knew this when they were deciding to practice medicine..." As I strolled in and out of more conversations, it was apparent that the prevailing paradigm among executives there was that doctors are dispensable.
My wheels of injustice started turning full speed. I thought, "...the public respects doctors highly, but how many executives like these are there who don't?" Any successful marketer knows the powerful role the public plays in sales and marketing (go figure, without the public there is no sales or marketing), so I immediately began structuring how I would empower doctors to take control, respectfully, and own themselves. I thought to myself, "If I could leverage the public's inherent esteem for doctors, then executives like the ones I encounted might awaken to the unrealized power and influence properly marketed physicians figuratively bring to the table."
After serving physicians I realized that I AM THE PHYSICIAN who exists to treat the digital health of all businesses.

Using today's cost-effective digital communications, I build word-of-mouth referral revenue that empowers the business and its owner to being a HIGH-VALUE digital asset with leverage-able options in what will soon be a 100% digital-business world. The Digimed Agency is born.


Free Consultation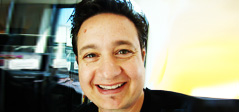 i'll spend an hour with you and forever change the way you think.
My program is designed to be the strongest, healthiest most cost-effective way to accomplish what is essential and valuable. We're not sales reps who cater lunches and send gifts to romance you. On a first-name basis, I talk to YOU about YOU to get YOU up-to-date technologically and closer to your professional goals.
appointment
Leader Profile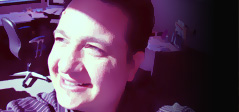 james j. korakis, Chief Resultant
Jim Korakis has over twenty years experience in marketing and media. After business graduate school, he started Triune Entertainment in Los Angles and grew to include Nashville and New York.
Jim is the consummate professional who believes great business is simple, clear and concise. To date, his clientele have included Donald Trump, Robert Kiyosaki, Clifton Taulbert (Pulitzer nominee), Tulsa Public Schools (the largest school district in Oklahoma), Politicians, Lending Institutions, Accounting Firms and more.
read more